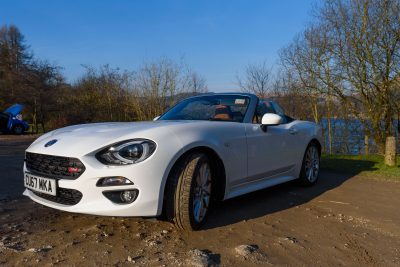 My wife's car, a 2004 Audi A4 3.0 cabriolet, was getting on a bit. It didn't owe us anything, we'd had it for 5 years and it hadn't cost us very much at all apart from routine maintenance, annual MOT etc. Realising we had been quite fortunate and not wanting to push our luck, we starting looking for something else. My wife had got to quite like the soft top and around the same time a very interesting looking car caught my eye on the road one day, a Fiat that looked a bit like a Mazda! I checked it out and sure enough, it was a Fiat based on the the tried and trusted Mazda MX5 chassis. According to Fiat, every panel is different, redesigned Italian style with a nod to the 124 of old. They've also put a turbo charged Fiat/Alfa Romeo Multiair engine in it and given it their own suspension setup. What's not to like, Italian styling, tried and trusted Japanese engineering with years of iterations and testing on the MX5 and just about the most reliable engine to come out of Italy.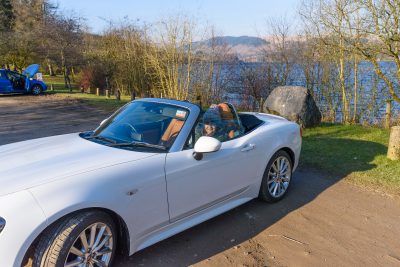 Magazine reviews were largely positive but the few negative ones were by people who simply preferred the look of the Mazda, apart from Jezza who was always not going to like it. I actually prefer the look of the 124, probably because I'm getting on a bit and like the slightly retro look plus you see MX5's everywhere, you don't see many 124's on the road.
Anyway, we couldn't resist. After years of saying I would never buy new we did just that and are now proud owners of an Ice White Fiat 124 Spider with tobacco leather interior. So far we are loving it, although I don't get to drive it much. It's a bit like going back to the days I owned an MG Midget, only with dry carpets, power stearing and a heated seats.
Over the coming months I tend to make a few tweaks here and there and I'll update the blog with these and overall experience of running the car. Plans include GFB DV+ diverter valve, Phase 1 tune, decent intake and possibly an exhaust to make it sound like a sports car (although that may not get the second required vote!)